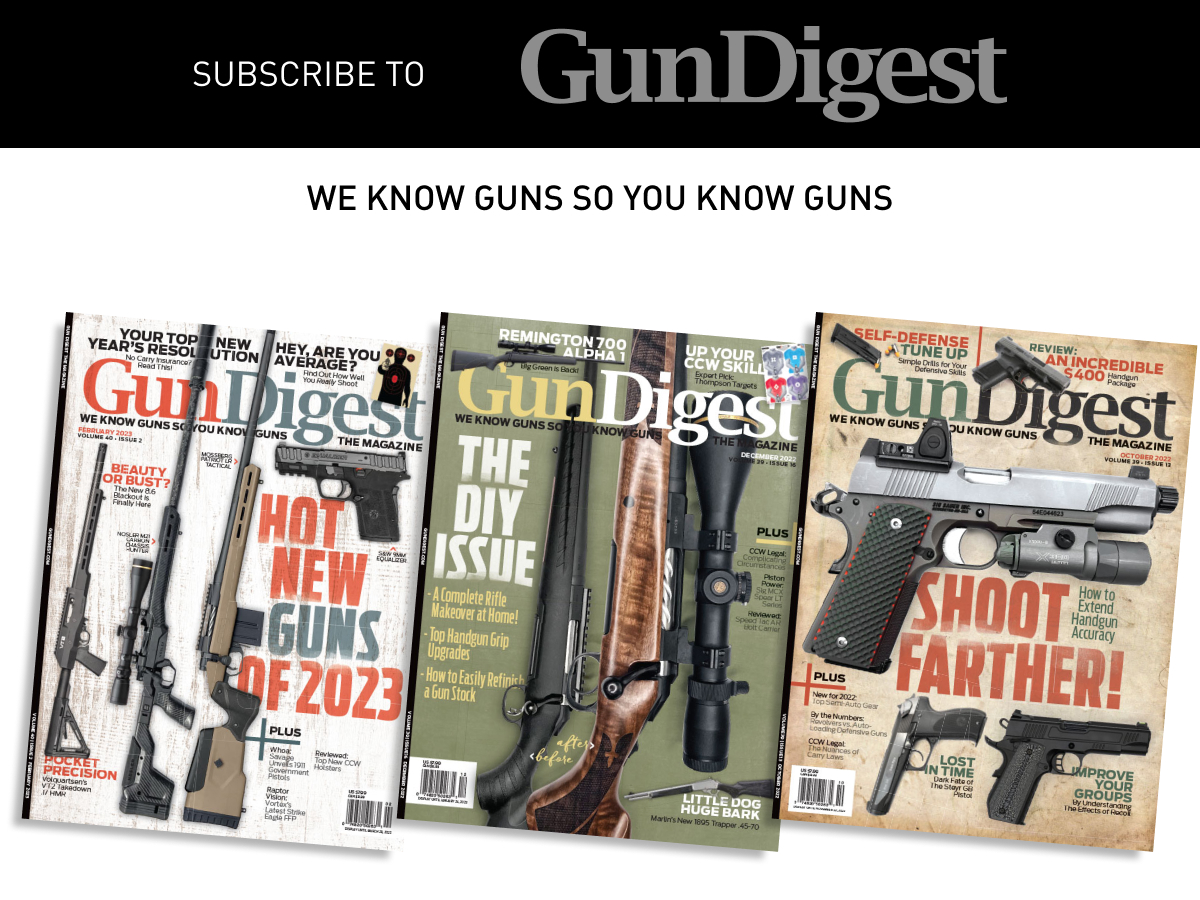 Gun Digest the Magazine is your one-shot source for information on everything firearms. Whether you're into rifles, handguns or shotguns, we guarantee that reading Gun Digest will raise your firearms I.Q. You'll stay on top of cutting-edge technology with news, columns and expert features on new guns, ammo, reloading, optics and accessories. And insight into trends, shooting skills and firearms regulations means you're always armed with the knowledge you need as a modern gun owner. Sign up now to get loads of hot new content delivered directly to your mailbox every month. Here at Gun Digest, we know guns so you know guns. Welcome to the family.
Select your Subscription Term:
Gun Digest is published 12 times a year - Canada add $54 per year.
Print subscriptions not available outside the U.S. and Canada. To order your digital subscriptions, click here.